Once upon a time….
Well, about a decade ago for me, which of course in technology terms is the equivalent of 'the Dark Ages', blogs started popping up all over the world. And we reveled in their newness and sharing capabilities.
Then over the years more new things came along… Facebook, Pinterest and Instagram, just to name a few.
I still love reading blogs and forming relationships with other bloggers, but I also enjoy the social medias too.
I like each platform for different reasons, but right now I'm totally inspired by Instagram. I can pop on there any time of day and be inspired by something beautiful and creative. My one regret is that I didn't jump onto Instagram sooner!
Today I am sharing 12 of my favourite 'shabbilicious' Instagram accounts to follow… it was so hard to stop at just 12, so I might have to back this up with another dozen or so later on!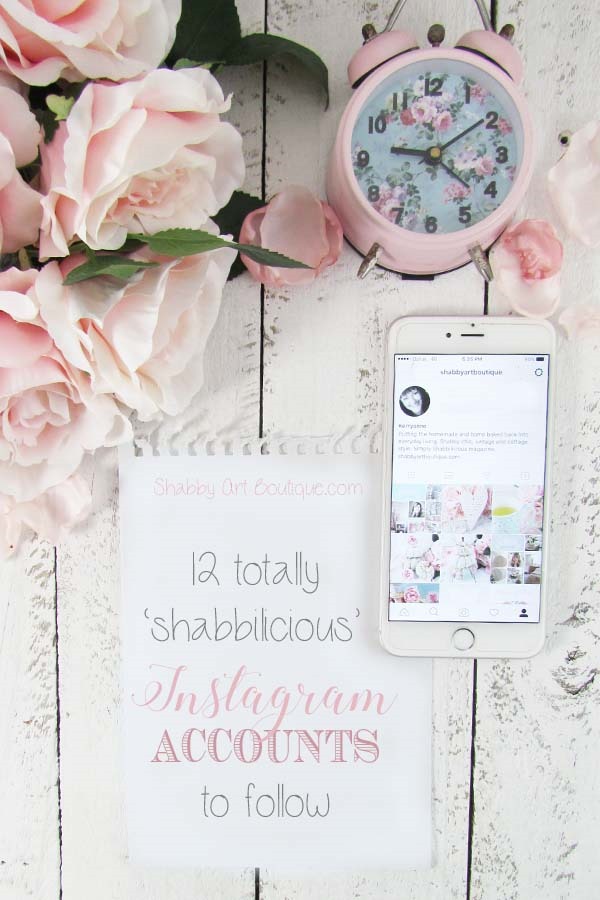 In no particular order…
Vibeke Design Sommerhusliv Hele Aaret (Susi Rydahl)
The Solitary Magpie Sommerhusstemning
My Little White House Home With The Haworths
Are you on Instagram?
If you are, I'd love for you drop by Shabby Art Boutique and say 'hi'.
Hugs – Kerryanne
I'd love for you to connect with me at:
Follow on Bloglovin.
If you'd like a private pass to all things 'shabbilicious, sign up today for my fortnightly newsletter. It contains personal stories, sneak peeks, recommendations, discounts and freebies. Plus, you will also get a free copy of my eBook, 5 Tips for creating a Shabbilicious Home.