Creativity is not a hobby, or even just a passion for me… it is my life.
I choose to live my life creatively.
Having somewhere to create is important to creative people… it's a designated place to unleash our creative selves and it can be anything from a cupboard to a spare room… a garage to a studio space.
Once a year there is an exciting event where bloggers get to share 'where they create'.
I recently caught up with Karen Valentine, from the blog My Desert Cottage to find out more about her annual event "Where Bloggers Create".
1. How did the idea for Where Bloggers Create come about?
I came up with the idea for "Where Bloggers Create" after being so inspired by the magazine "Where Women Create". It's a beautiful magazine filled with amazing studios. I thought it might be nice if there was a place where any woman who had a creative space could show it off and inspire others as well.
2. This will be the 7th year that we've shared our creative spaces for this event. Did you envisage Where Bloggers Create would be this popular?
I don't think we ever really know what amazing things can happen when we first put an idea out there. I am thrilled that so many women enjoy the party. I get emails every year telling me how "Where Bloggers Create" was the catalyst for them to build their own creative space or just simply that my party kicks them in the but to clean it up once a year!! LOL! It makes me want to continue doing it year after year.
Karen's beautiful creative space at My Desert Cottage
3. What do you think makes a great creative space?
Well, when you go through and look at the huge variety of studio spaces, you can see it varies greatly for everyone. For me, I like to be very organized and have a place for everything. I also like to display a lot of my things, because often, if they are out of site, they are out of mind! I also like my room to be pretty because it inspires me to make more pretty things.
4. You've seen lots of wonderful creative spaces, both big and small, do you have a favourite?
Well, yes… I do a have a few favorites. Karla Nathan from Karlas Cottage has a beautiful studio. It is full of lots of eye candy and has just the right amount of color (for me) She has participated several times and always enjoy seeing her studio.
Michelle from Petite Michelle Louise has the most divine studio done all in light neutrals. My eyes just float around the room looking at all the beauty she has created in there.
Another studio done in mostly neutrals is Dawn Edmonson's. Dawn's blog is The Feathered Nest and her studio is so packed full of vintage goodies I would think I had died and gone to heaven if I ever got to play there!!
All three of these women are extremely creative and their studios reflect that! There are actually so many more that I would love to mention, but hopefully everyone will just come over to my blog on party day and see for themselves!
Karen's beautiful creative space at My Desert Cottage
5. How can bloggers share their own creative spaces for Where Bloggers Create 2015?
All they have to do is do a post on their blog shortly before party day, and then come over to My Desert Cottage on July 11th and link up.
All the info is available on my blog here!
Karen blogs at the gorgeous blog My Desert Cottage.
She's a modern girl with a vintage heart. Karen loves all things aged with the patina of time and loves to decorate with them and use them in her art.
Her blog is filled with vintage style tutorials, arts & crafts and home décor.
Karen also has a custom blog design business, Valentine Design, where she creates beautiful custom backgrounds,custom headers, and all the goodies to match, She can help you build a beautiful blog or improve one that you already have.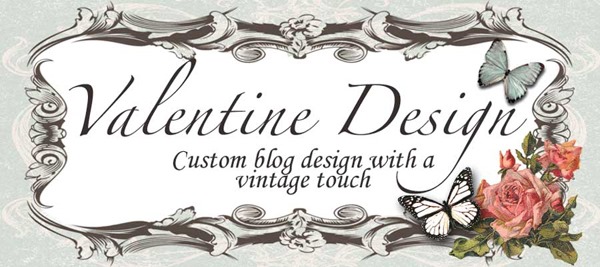 I'll be sharing some photos of my creative space this week and linking up at Where Bloggers Create 2015.
Don't miss it…. Saturday July 11th, 2015.
If you want a little sneak peek of what to expect, pop over to last years event to see the most amazing creative spaces from all over blogland and the world.
I hope you will link up your creative space as well.
Hugs ~ Kerryanne
If you'd like a private pass to all things 'shabbilicious, sign up today for my fortnightly newsletter. It contains personal stories, sneak peeks, recommendations, discounts and freebies.
Sign up for my newsletter HERE and don't forget to confirm the sign up email.
I'd love for you to connect with me at:
Follow on Bloglovin
or if you'd like my posts delivered directly to your Inbox