How's your Christmas spirit?
Are you even giving the season any thought yet?
Okay… so with 91 days to go, it's not even on some peoples radar,
But if you are a crafty person, you'll already be tossing around ideas, themes and colour palettes by now.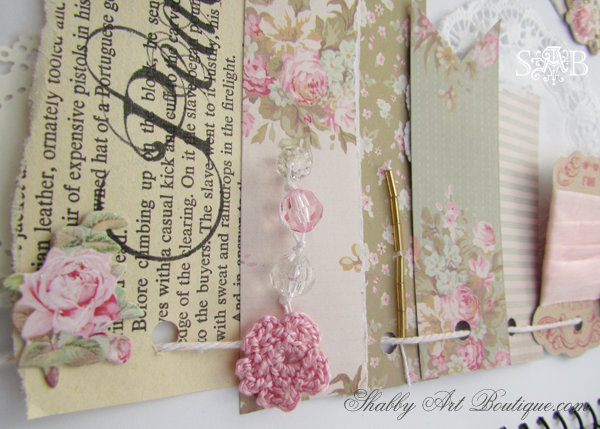 I've been working on it for a few months now and I'm almost ready to release my new designs and E-patterns.
Would you like to see my mood board for a hint of what's to come?
Hmm….
The colours are soft and pretty and the introduction of dainty florals gives the designs such a romantic look.
The new designs are a little shabby, with a hint of vintage and a big dash of cottage pretties.
Just perfect for 'A soft and shabby Christmas'.
The colour palette gathers pale taupe's, soft greens and blues, and several shades of pink.
Lace doilies, crochet flowers, glass beads and vintage seam bindings are just a few of the embellishments that add charm to this gorgeous collection.
Hopefully I will get enough snippets of time this week to write up all the patterns, so I can release the Collection next week.
That gives you about 6 weeks to get you craft groove on before the season officially starts.
A few people have already enquired about my annual 'Simply Christmas' event.
I'm pleased to say that it will run again this year, starting on November 1st and running through to Christmas eve. Get ready for lots of free printables, downloads, tutorials and recipes…. so you too can put the homemade and home baked back into the holidays!
I'd be delighted if you'd like to connect with me at the following places. . .
Follow on Bloglovin
or if you'd like my posts delivered directly to your Inbox
Subscribe to Shabby Art Boutique by Email
Happy crafting ~ Kerryanne