Hi creative friends,
Imagine a world of whimsy and wonder, where pastel colors dance like soft dreams.
Picture teapots and teacups transformed into enchanting homes for the sweetest childlike fairies!
You can dive into this world of enchantment with my new digital collection, Teapot Fairies.
Teapot Fairies Digital Collection
Whether you're a seasoned paper crafter or just starting out, the delicate aesthetics of 'Teapot Fairies' will sing to your heart.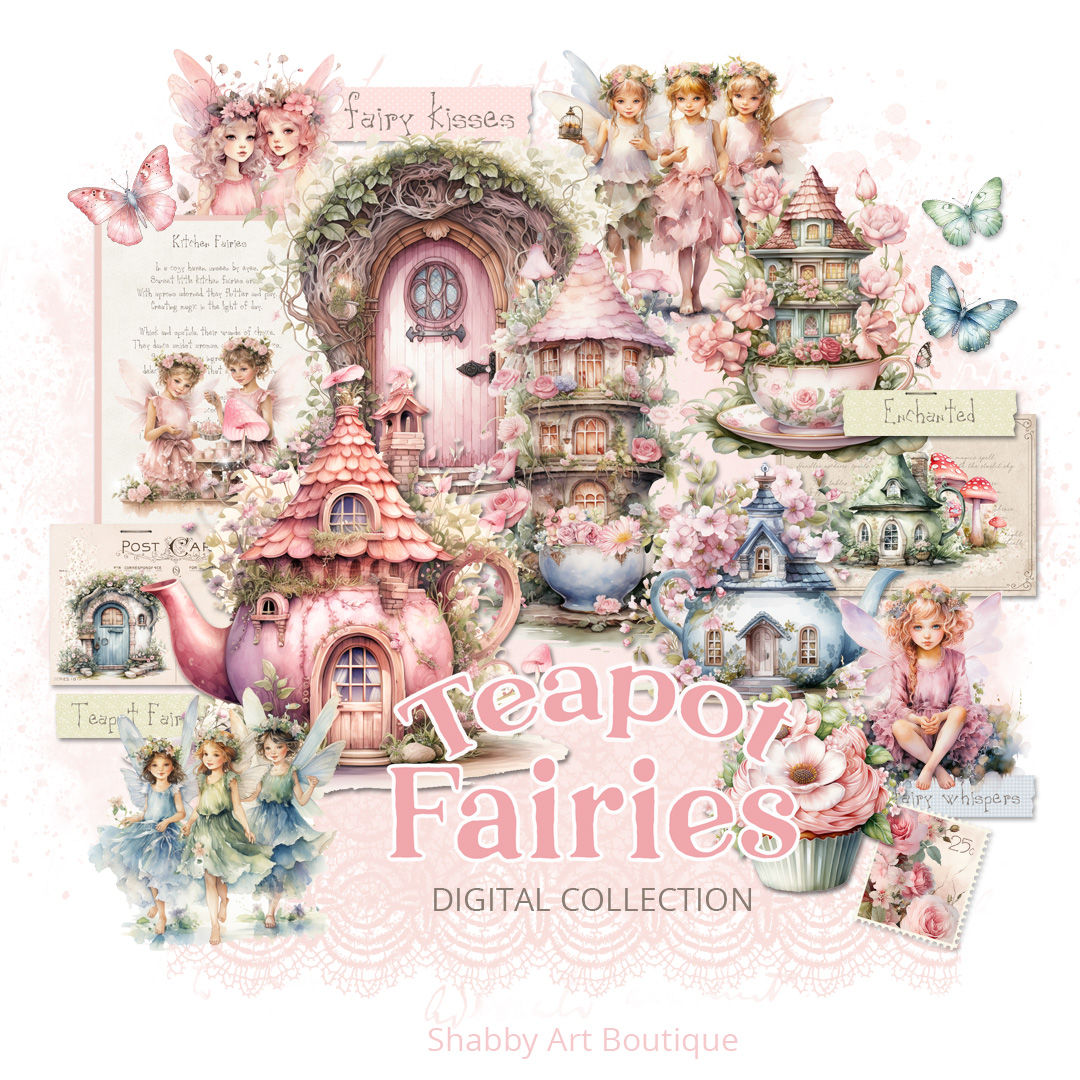 This collection is designed to whisk you away to a world where shabby pastel colors and childlike fairies come together in perfect harmony.
Click the image below to watch the Teapot Fairies video…. I'd be thrilled if you are able to subscribed to my YouTube Channel too.
The Teapot Fairies collection includes:
Step into a realm where teapots and teacups are no longer just vessels for brewing tea.
'Teapot Fairies' transforms these everyday objects into enchanting abodes for the most endearing fairies.
Each element is carefully crafted to infuse your creations with a sense of wonder.
Who could resist these gorgeous teapot and teacup homes!!
'Teapot Fairies' isn't just a collection… it's a treasure trove of creative possibilities.
The heart of this collection lies in its 21 coordinating papers…. from the softest shabby stripes, spots and checks to its faded florals and decorative pages .
These papers set the stage for your creativity and are provided to you in 3 sizes: full page, journal (5" x7") and mini pages.
You'll find a staggering 100+ fussy-cut elements that can be mixed, matched, and layered to create projects that reflect your unique style.
From fairies and teapots to essential journaling items, the abundance of elements ensures that your creations will be as unique as your imagination.
This is an instant download digital kit that you print at home.
You will receive 2 PDF files; a 40 page paper collection and a 38 page fussy-cut file, plus 3 zip files containing individual 300 DPI png graphics.
How to buy Teapot Fairies
This kit is available now in my Etsy store.
Click to see on Etsy – Letter (USA & Canada) paper size
Click to see on Etsy – A4 paper size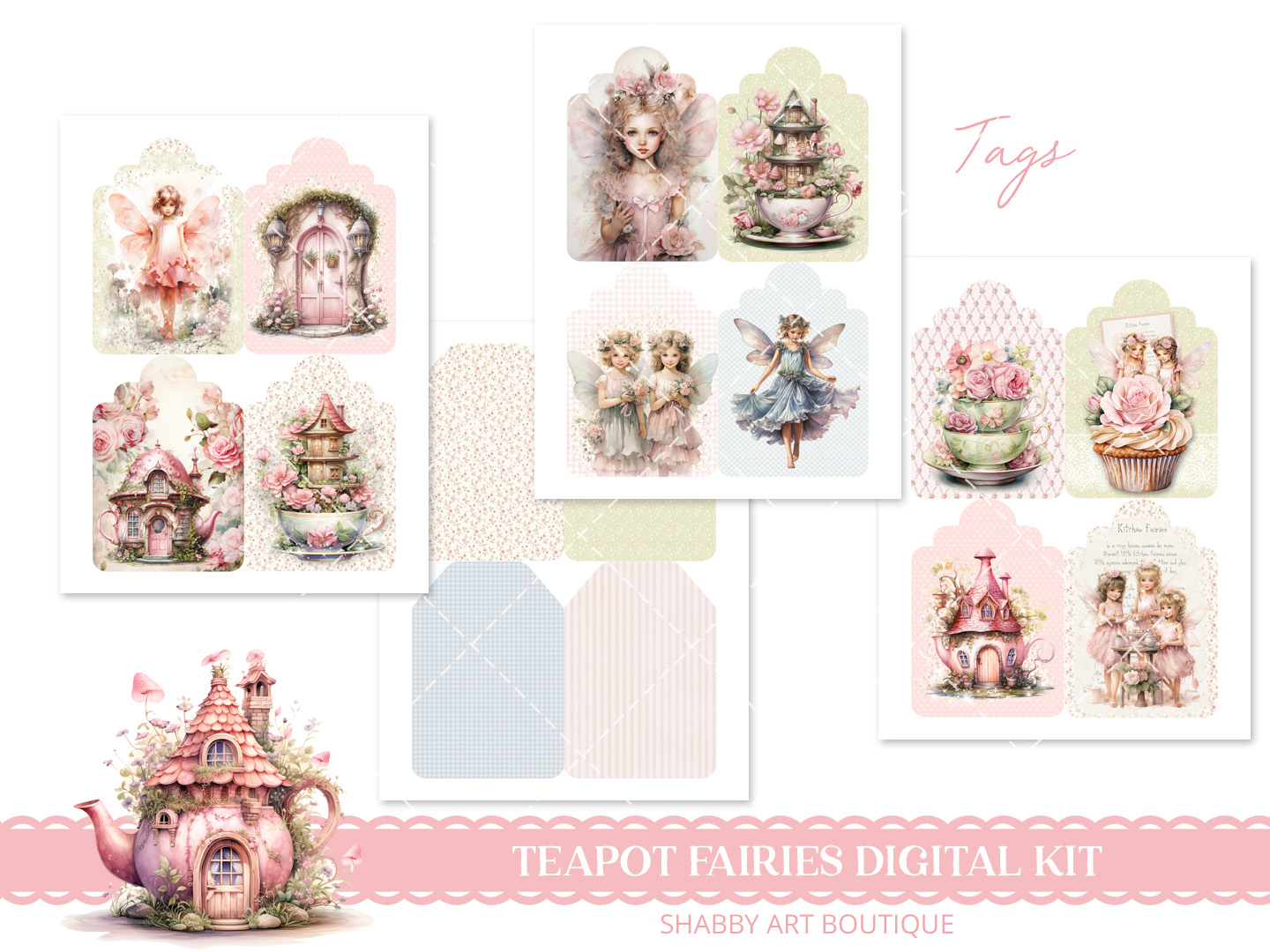 I hope you'll delight in the beauty of childlike fairies, whimsical teapots, and intricate embellishments that allow you to craft with endless imagination.
Happy crafting!
Hugs
♥
Kerryanne
Let's be friends on….
Get instant access to the free printables in my Newsletter Printables
Library by joining my email newsletter subscriber's list.
I send out a weekly newsletters with updates on all things
'shabbilicious' at Shabby Art Boutique.
I invite you to join our fabulous and friendly
Facebook group – Simply Shabbilicious
where you'll enjoy our friendly banter and inspirational creativity.