I was delighted to join my friends at bHome this week for our
'bHome for Easter' event.
I thought you may like to see the whole tour… it's very inspiring!!
Monday
Celebrating Everyday Life
Cupcakes and Crinoline
My Soulful Home
She Holds Dearly
Shabby Art Boutique
Tuesday
Redhead Can Decorate
Garden Therapy
On Sutton Place
Debbiedoos
Wednesday
Housepitality Designs
FrenchGardenHouse
Duke Manor Farm
Love of Home
I hope you enjoyed visiting all the clever ladies of bHome and found inspiration, tips and ideas from their lovely Easter posts.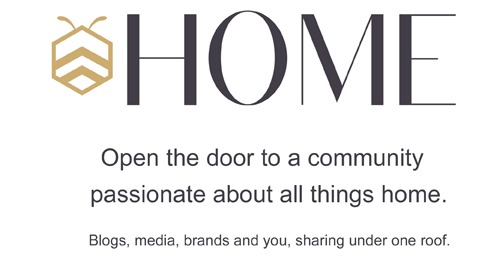 bHome ~ the app keeps me connected to all my favorite creative people and updated on all they do in real time. It is like having coffee over at their houses while they cook a recipe, decorate a room, put together a project & more.
If you have been following along with me for awhile, you might already be a part of the bHome community and follow me there too.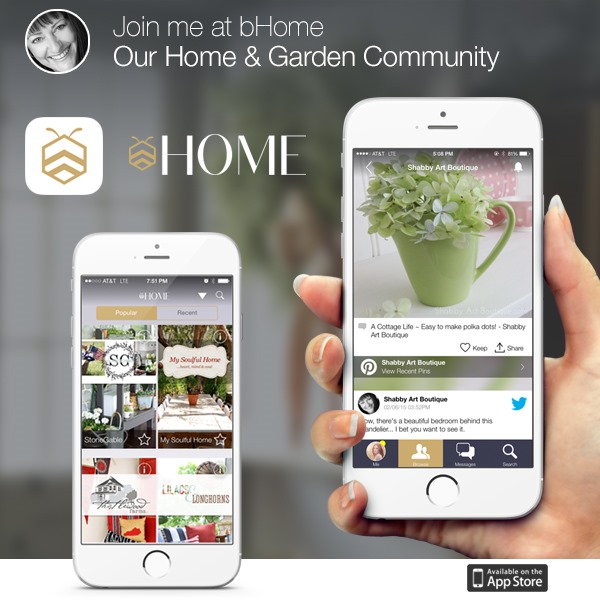 Haven't heard of bHome ~ the app? Not only is it free, it's also fabulous and addicting.
Download bHome to your phone or iPad here.
bHome is a growing curated community of home and garden bloggers, magazines and a couple of brands we love.
All the creative content from these sources is shared with you in real time on your phone or iPad. You can read it, share it, keep it, pin it, join a chat…