Welcome to the second week of Simply Christmas.
Did you download my Vintage Christmas Planner last week?
You know I'm all about taking the stress out of Christmas…
And honestly, with a little forward planning Christmas can be completely stress free and enjoyable.
To help you get organised this year, I've put together a few checklist printables, starting with this one… Decorating the House Checklist.
I honestly love decorating my house for Christmas.
Partly it is for me (because I'm like a big kid at Christmas), but I also want to create a little Yule time magic for my family and friends, to make this time of year special for all of us.
Of course, these days we are all time poor, so having a checklist is the perfect way to keep track of where you are at with your Christmas preparations and decorating.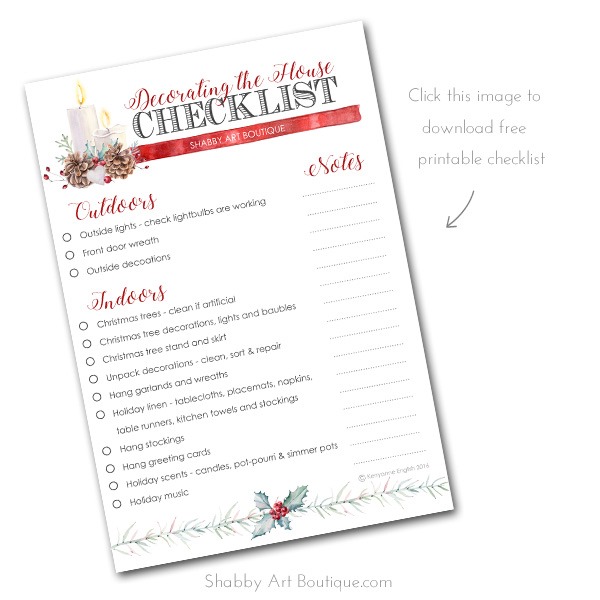 To download this printable checklist, simply click the link and save the pdf file to your own computer.
I've already picked up my Christmas boxes from storage, so I'm currently cleaning artificial greens, sorting the decorations and checking the lights… and feeling very excited.
I always find a little bit of prep work now can save you heaps of time later… which leaves more time for carolling and Christmas cocktails!!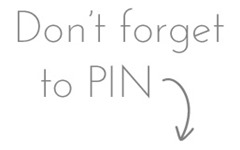 I hope you find this checklist helpful with decorating your home for Christmas.
I'll have more printables to share in the coming weeks, plus you'll find more Christmas tutorials and DIY's HERE.
Happy festive crafting my friends,
Hugs – Kerryanne
I'd love for you to connect with me at:
Follow on Bloglovin
or if you'd like my posts delivered directly to your Inbox
Subscribe to Shabby Art Boutique by Email
If you'd like a private pass to all things 'shabbilicious, sign up today for my fortnightly newsletter. It contains personal stories, sneak peeks, recommendations, discounts and freebies.
Plus, you will also get these sweet
Victorian Christmas Tags to download and print.
Sign up for my newsletter HERE and don't forget to confirm the sign up email.