Hello friends… it's time for Shabbilicious Sunday again.
Each week in this series I share with you a visit to a home of one of our 'shabbilicious' friends.
Today we are off to visit a 'tiny house' all dressed up for Christmas.
Back in 2013 I had the extreme pleasure of featuring Sandy Foster's gorgeous 'tiny house' in the first Christmas issue of my Simply Shabbilicious magazine.
It was 12 months after Sandy had stopped writing her blog My Shabby Streamside Studio and two years after fire destroyed her unfinished home (not her tiny house). Sandy has been through a lot in her life, but out of it all came this magical dream to build her very own 125 square foot Victorian studio.
Set in the Catskill Mountains of New York, Sandy built this tiny house single handed… everything from lugging every piece of lumber, door and nail across the creek to doing the electrical wiring.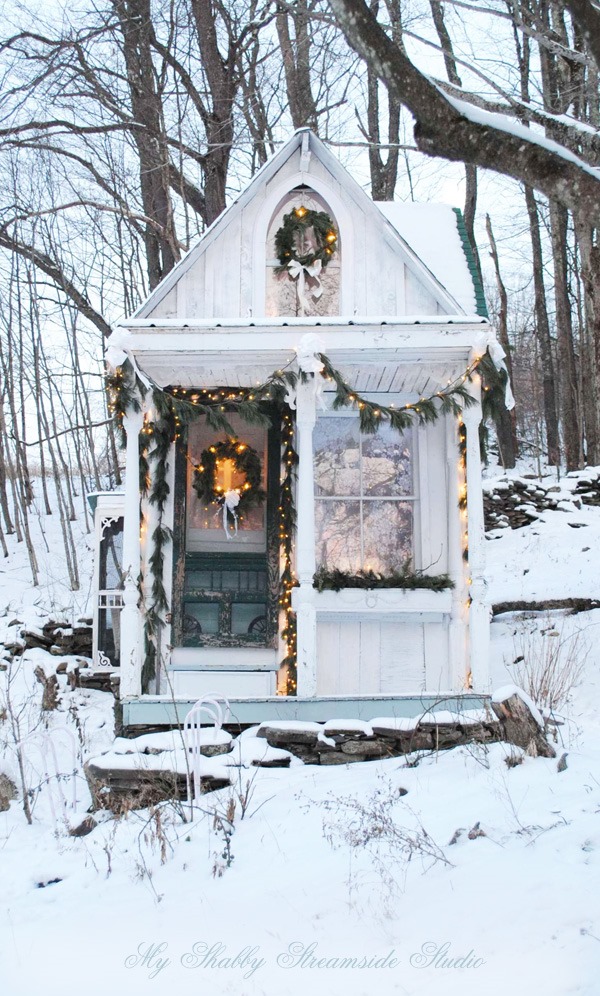 Let's step inside and take a look around this tiny beauty…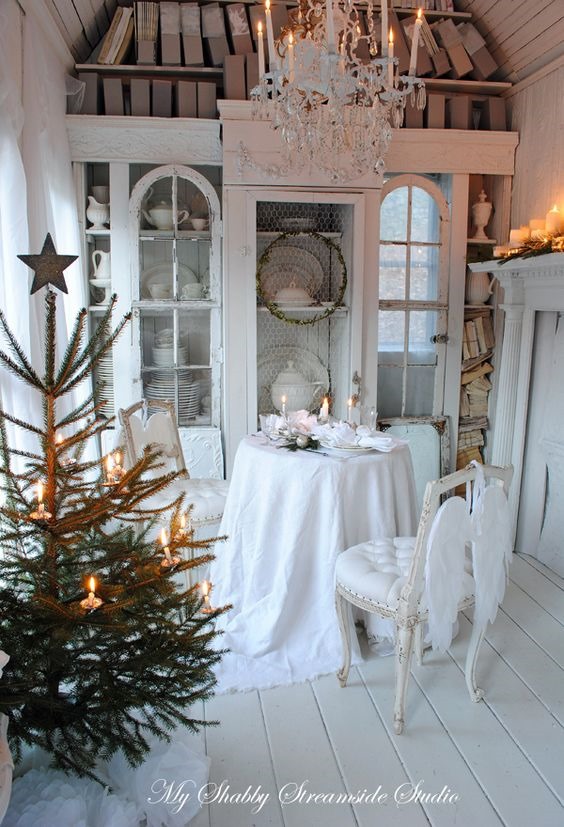 Sandy prefers a soft and feminine touch for Christmas in pastel shades of pink and aqua.
Sandy's tips for achieving this beautiful look are simple… buy handmade and salvage!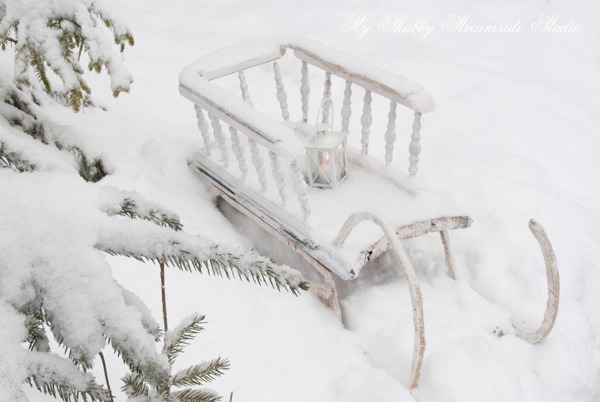 You can read more about Sandy's beautiful white Victorian cottage in this free issue of my Simply Shabbilicious magazine.
Although Sandy no longer writes on her blog, it is still worth a visit to My Shabby Streamline Studio to read back through her beautiful online journal.
If you enjoyed this edition of Shabbilicious Sunday,
you may like to check our the previous home tours on my
Happy Sunday my friends,
Hugs ~ Kerryanne
I'd love for you to connect with me at:
Follow on Bloglovin
or if you'd like my posts delivered directly to your Inbox
Subscribe to Shabby Art Boutique by Email
If you'd like a private pass to all things 'shabbilicious, sign up today for my fortnightly newsletter. It contains personal stories, sneak peeks, recommendations, discounts and freebies.
Plus, you will also get a free copy of my eBook, 5 Tips for creating a Shabbilicious Home.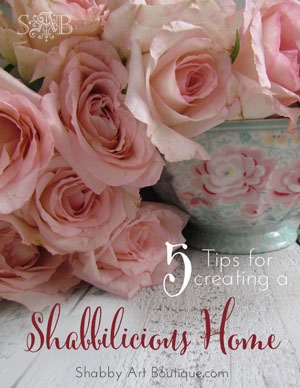 Sign up for my newsletter HERE and don't forget to confirm the sign up email.