Hi creative friends,
We are only days away from Christmas, but we've managed to sneak in one last inspiring Christmas project for you.
This month, Anna from Serenity Creations in the USA, has been a shabby Art Boutique Guest Designer and I'm pleased to share that Anna will be popping up throughout 2023 with more wonderful inspiring projects for you.
Anna chose to use the Jingle Christmas digital kit to create three stunning projects this month.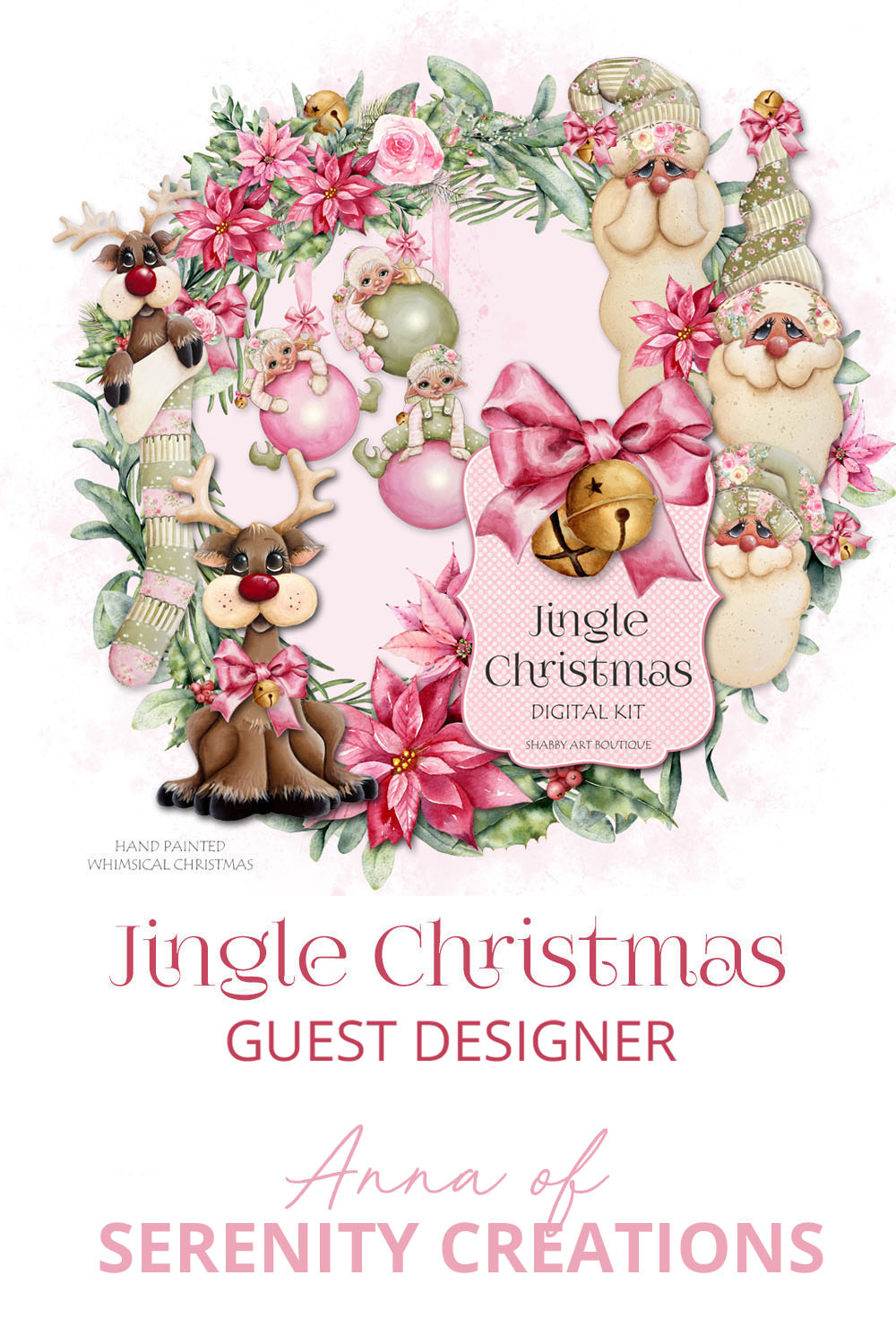 Soldered Glass Christmas Ornaments
Anna's third project using the Jingle Christmas kit is a set of two gorgeous soldered glass Christmas ornaments.
I love how the beveled edge glass makes them extra special.
Anna has used Frank Garcia soldering supplies along with papers from the Jingle Christmas kit to create these exceptional ornaments.
They are best viewed on Anna's video, so click the image below to visit Serenity Creations on YouTube.
Anna added a hanger made of vintage lace and adorned the ornaments with handmade flowers, Swarovski crystal dangles and glitter.
I think Rudolph may be my favourite ♥
Have you ever tried soldering in your craft work?
Do you like to mix various techniques together to create lovely mixed media projects like Anna's soldered Christmas ornaments?
Thank you so much Anna… we LOVE these gorgeous soldered Christmas ornaments ♥
Anna shares her creative paper projects on her Serenity Creations YouTube channel and Instagram account, so be sure to pop over and subscribe for more wonderful ideas.
Did you see Anna's previous Jingle Christmas Guest Designer projects?
There was this stunning shabby bow card….
And a set of shabby Christmas clothespins.
Both projects can be seen on her YouTube channel, Serenity Creations HERE and HERE.
Jingle Christmas Digital Kit
See what's in the kit here.
This kit is now available in my Etsy store under the Christmas tab.
Click here –> for the letter (USA) Jingle Christmas kit.
Click here –> for the A4 Jingle Christmas kit.
Coupon Codes
Please enjoy these new storewide coupon codes for sales of US$10, US$15 and US$20.
Don't forget to enter the discount codes at checkout!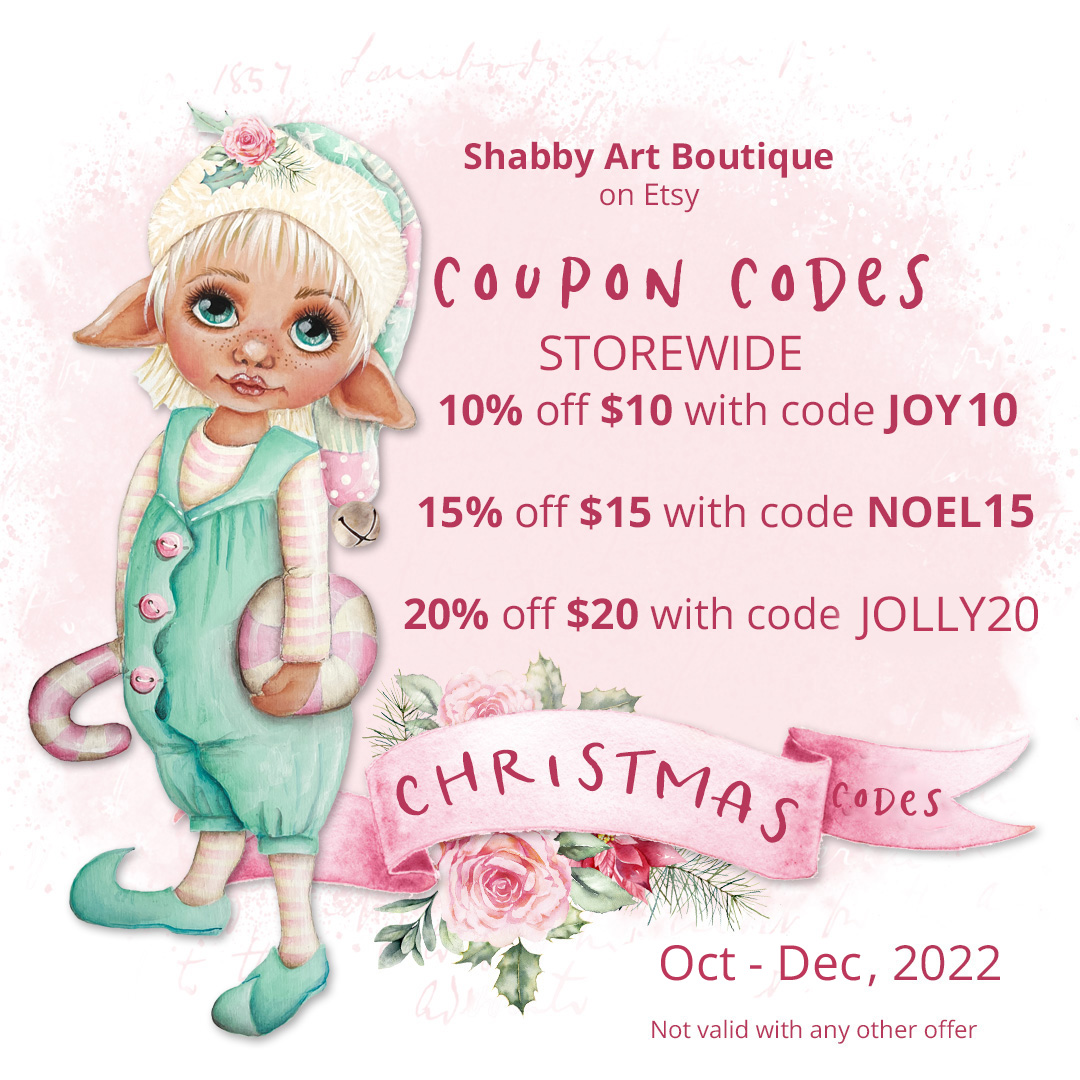 Happy crafting!
Hugs
♥
Kerryanne
Let's be friends on….
Get instant access to the free printables in my Newsletter Printables
Library by joining my email newsletter subscriber's list.
I send out a weekly newsletters with updates on all things
'shabbilicious' at Shabby Art Boutique.
I invite you to join our fabulous and friendly
Facebook group – Simply Shabbilicious
where you'll enjoy our friendly banter and inspirational creativity.