Hi creative friends,
It's been such a busy week of inspiring projects for the Design Team…
Today Im sharing two gorgeous projects from Jennifer of Crafting Sweetness, that I'm sure will inspire our journal makers.
Jennifer ~ Crafting Sweetness
Jennifer's first project is a tall, single signature journal created with the Victorian Romance Collection.
The journal measures 6″ wide x 11″ tall and contains numerous pockets, tuck spots and belly bands that create interest, texture and dimension.
Jennifer shares some great tips and ideas for creating journals in her YouTube video flip through below.
I'm sure you'll agree, it's a gorgeous and beautifully made journal.
Victorian Romance Digital Kit
Click here –> to view the A4 Victorian Romance listing on Etsy.
Click here –> to view the Letter (USA) Victorian Romance listing on Etsy.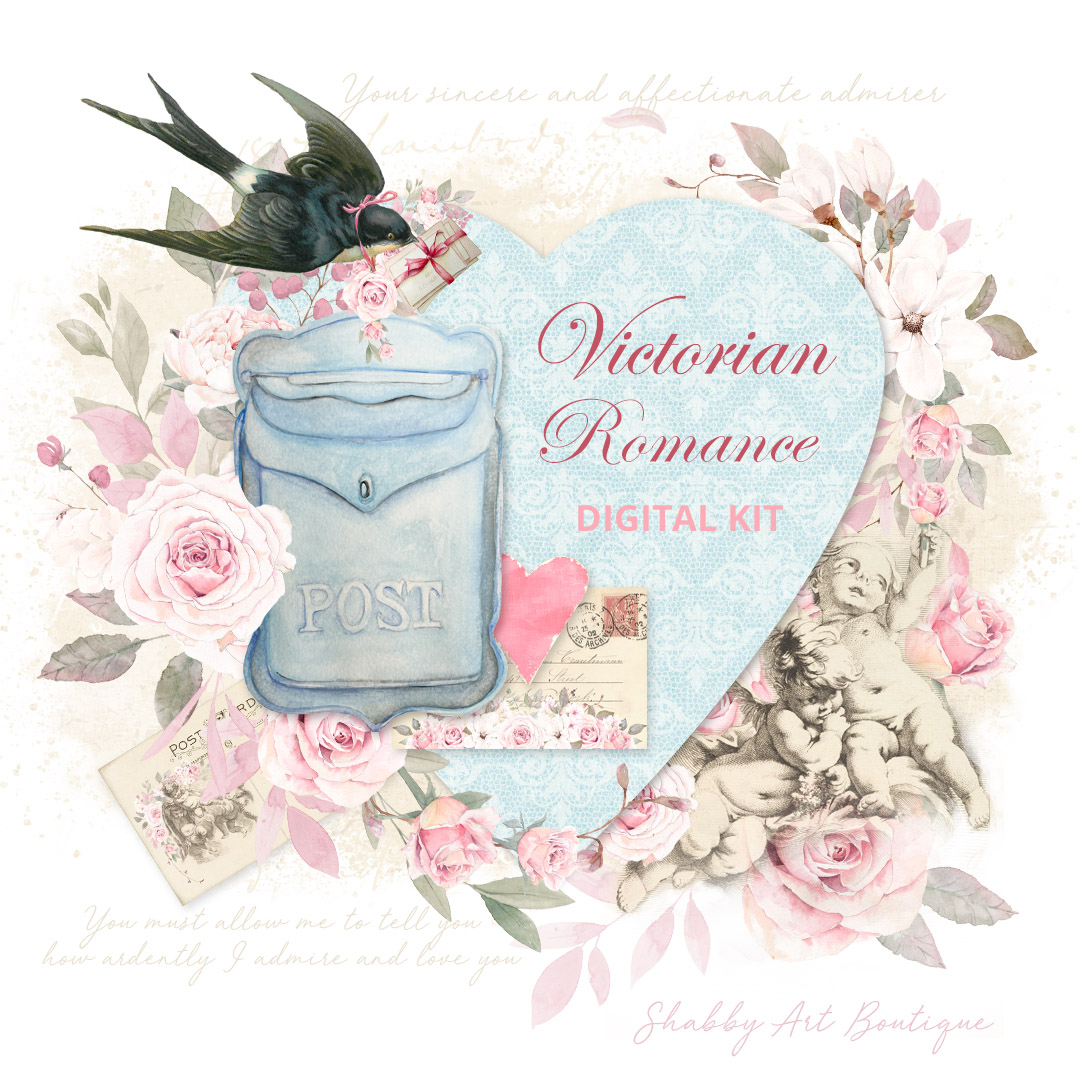 Eleanor's Diary ~ Memorydex Holder
For Jennifer second project, she used the February Eleanor's Diary kit, from the new Craft Room membership to create this fabulous memorydex holder and memorydex cards.
A memorydex is like a Rolodex spinner and is perfect for creating decorative cards for holding memories, notes and journal entries.
Jennifer always creates amazing memorydex cards and these ones made with Eleanor's Diary are so sweet and pretty.
Click the video below to see Jennifer do a detailed flip through of her beautiful memorydex holder.
To see more of Jennifer's inspiring projects, connect with her on her Crafting Sweetness YouTube channel and Instagram account.
Thank you Jennifer… as always, your projects are lovely ♥
The Craft Room Membership
To find out more about the Craft Room membership and the exclusive digital kits offered, click HERE.
Happy crafting,
♥
Kerryanne
Let's be friends on….
Get instant access to the free printables in my Newsletter Printables
Library by joining my email newsletter subscriber's list.
I send out a weekly newsletters with updates on all things
'shabbilicious' at Shabby Art Boutique.