Hi creative friends,
I always get excited for the first week of each month, because I know it's time to release another monthly gratitude card.
How are you going with your practice of documenting your gratitude?
Do you perhaps use the cards for something else?
I've heard from one reader who is using the cards to create a perpetual flip birthday book of dates.
I'd love to hear what you are doing with them.
A Year of Gratitude
Being grateful has a positive influence on both our mental and physical health.
I want to take time to reflect on each month and find the positives.
Maybe you'd like to join me in this gratitude practice throughout 2022.
I'm making a gratitude flip tag using 12 printable monthly cards.
Each month I'll have a new card in which I can record the things that I am grateful for.
The front of the card will have an inspiring gratitude quote and pretty artwork, while the back is a place to write what I am grateful for.
Note: Instructions on how to create the double sided card is included on the free printable.
Each month I will release a new printable card that you can print off and add to your project.
The cards measure 9 cm x 14 cm (3.5″ x 5.5″).
I'm putting my cards on a ring, but you could make a gratitude journal or a craft project that incorporates the monthly cards.
How to download the May Gratitude Card
You'll find the May gratitude card ready to download in the Newsletter Subscribers Printable Library – the password to this page is on the bottom of your latest newsletter.
Not yet a member?
No problem, simply sign up for the Shabby Art Boutique newsletter and get instant access to all of the free printables in the library.
The cards so far…..
Click here to view the April gratitude card.
Click here to view the March gratitude card.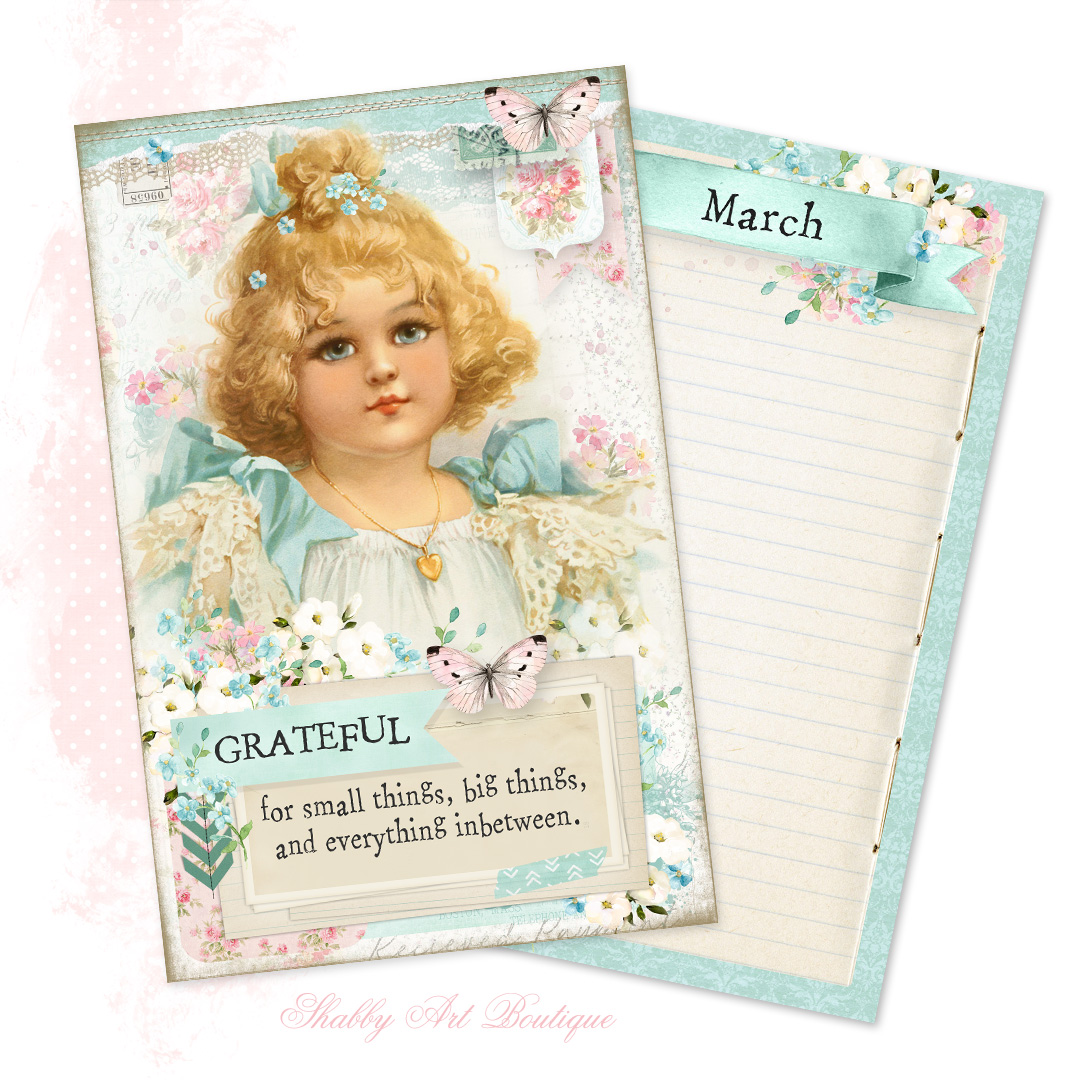 Click here to view the February gratitude card.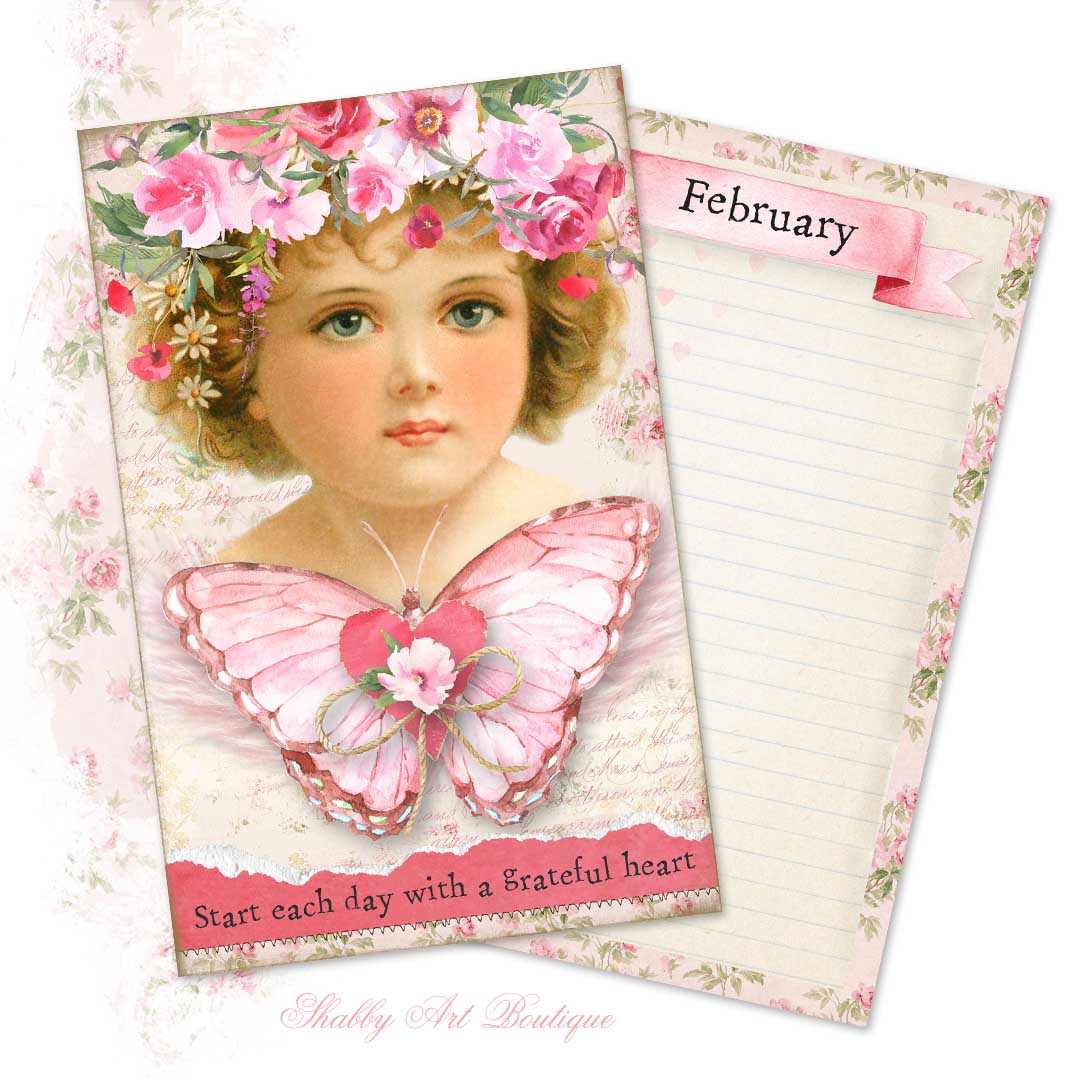 Click here to view the January gratitude card.
Happy crafting!
Hugs
♥
Kerryanne
Let's be friends on….
Get instant access to the free printables in my Newsletter Printables
Library by joining my email newsletter subscriber's list.
I send out a weekly newsletters with updates on all things
'shabbilicious' at Shabby Art Boutique.
I invite you to join our fabulous and friendly
Facebook group – Simply Shabbilicious
where you'll enjoy our friendly banter and inspirational creativity.