These adorable little Sugared Ginger dolls have been a part of my Christmas decor for quite a few years now. I think I made the fist one about 5 years ago… and every time I share them on my blog I get lots of questions about them.
A special friend has been eyeing off my Gingers that are sitting in my kitchen, so I decided to make her one of her own and at the same time, create a tutorial on how you can make them too.
[PIN for later]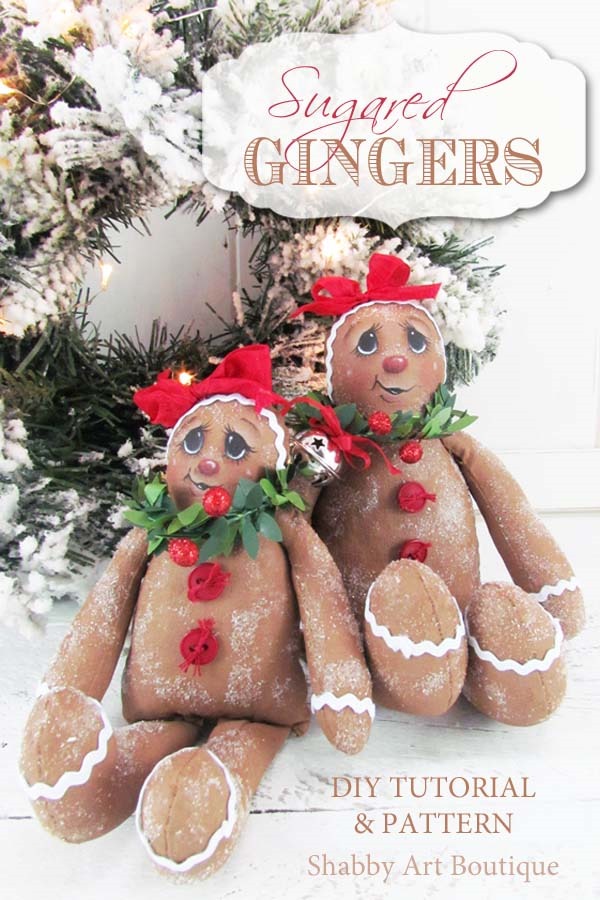 These dolls are made from simple muslin/Calico fabric and hand painted.
To be honest, this won't be a project that is suitable for everyone. The sewing requirement is quite basic, but the face painting is at an intermediate level and does require some knowledge of decorative painting.
That said, please don't be afraid to alter the design to suit your level of skill. If you don't wish to paint the dolls, you could use brown linen fabric. The face could be simple black dots or buttons for eyes. Please feel free to alter the pattern accordingly.
As the tutorial is quite detailed and contains photos, I have created an E-pattern PDF file that can be downloaded to your own computer.
You can download the Sugared Ginger Doll pattern HERE.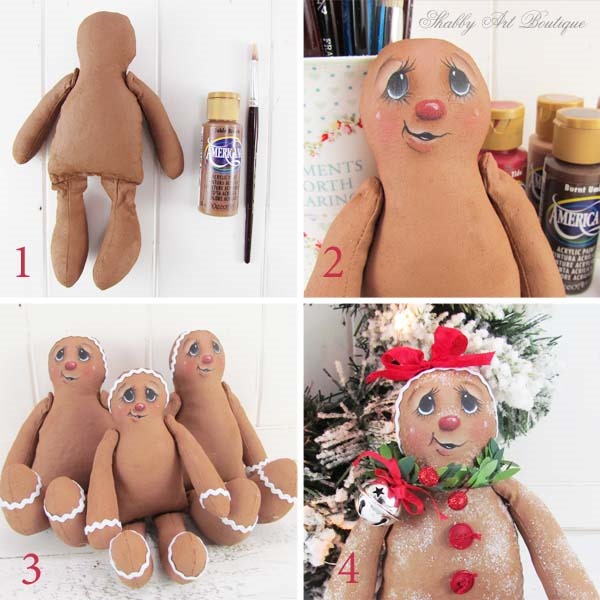 I've supplied 2 pattern sizes 7" high and 9" high. These are greats sizes for tucking into a Christmas vignette or on the Christmas tree, plus they are also really cute attached to a gift with a candy cane.
My original Ginger dolls were larger, so you could always enlarge the pattern to suit your own requirements.
For more fun Christmas tutorials and DIY's, visit my Tutorials page.
Happy crafting my friends!
Hugs
♥
Kerryanne
I'd love for you to connect with me at:
Follow on Bloglovin
or if you'd like my posts delivered directly to your Inbox
Subscribe to Shabby Art Boutique by Email
If you'd like a private pass to all things 'shabbilicious, sign up today for my fortnightly newsletter.
It contains personal stories, sneak peeks, recommendations, discounts and freebies.