My book of the month for March is one I know my crafty friends will love.
It's the latest book from well known Norweigan artist, Tone Finnanger.
[Disclaimer: this post contains affiliate links to Book Depository]
'Tilda's Toy Box' is filled with a magical world of soft toys and sewn gifts for children… from adorable dolls and stuffed animals to cosy quilts and bedroom accessories.
Tone's latest dolls with their perfectly plump bodies and oversized heads are just so stinkin' cute!
Many of Tone's earlier dolls were designed for the delight of big girls and for décor, but weren't really suitable for kids to play with.
I love that the patterns in this book are designed especially for children to play with. The toys are all functional and the clothes can come on and off, so perfect for littlies to dress and undress their dolls… okay, so maybe I enjoy dressing them too!
Included in this book are several patchwork quilt designs that will delight any youngster. I'm actually lusting over the Sweetheart design above.
There are cute jungle creatures such as monkeys, snakes and parrots…
And sea themed softies including pirates, whales and fish.
They co-ordinate with the quilts, pillows, garlands and bunting… all made using the latest beautiful Tilda fabric collections.
If you love Tilda, then this is definitely a book you need to add to your collection.
I got my Tilda's Toy Box book from Book Depository and took advantage of the current 40% off and the free worldwide shipping.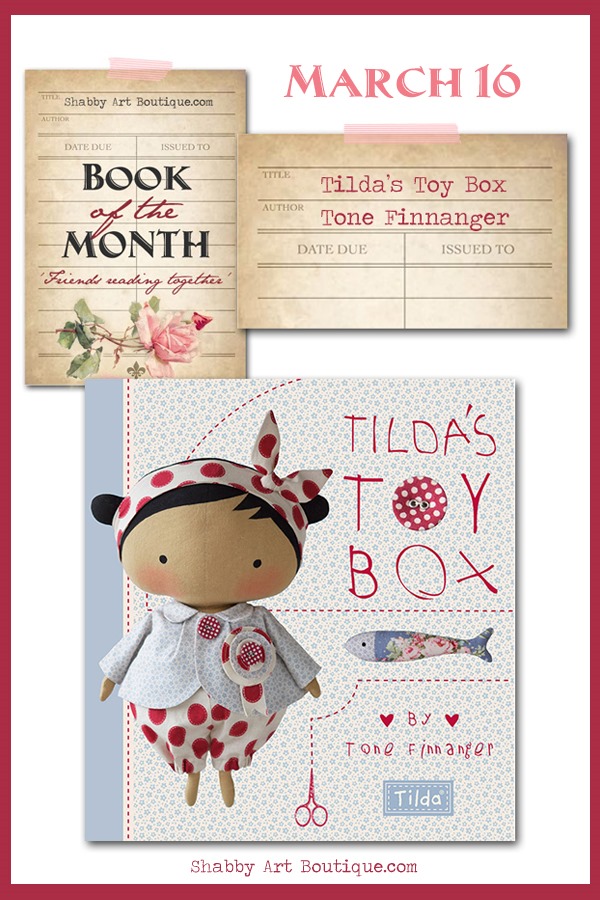 What did you read this month? Got something to recommend?
We'd love to hear from you, so please leave a comment.
Do you have a favourite Tone Finnanger Tilda book?
Hugs – Kerryanne
You can sign up for my fortnightly newsletter HERE
I'd love for you to connect with me at:
Follow on Bloglovin
or if you'd like my posts delivered directly to your Inbox