I boost my creativity by nourishing it with inspiration…
And one of the ways I get that inspiration is by spending time with creative people. They push me to dream big, fill me with passion and encourage me to explore new ideas.
The best part is…. these people are never far away. In fact, they are really close… they are on my phone hanging out on bHome ~ the app.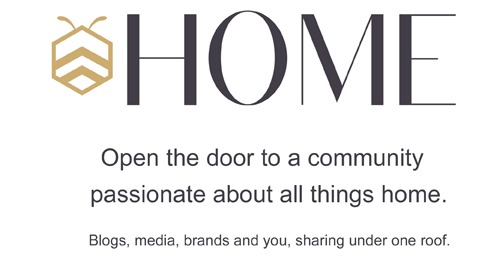 bHome ~ the app keeps me connected to all my favorite creative people and updated on all they do in real time.  It is like having coffee over at their houses while they cook a recipe, decorate a room, put together a project & more.
If you have been following along with me for awhile, you might already be a part of the bHome community and follow me there too.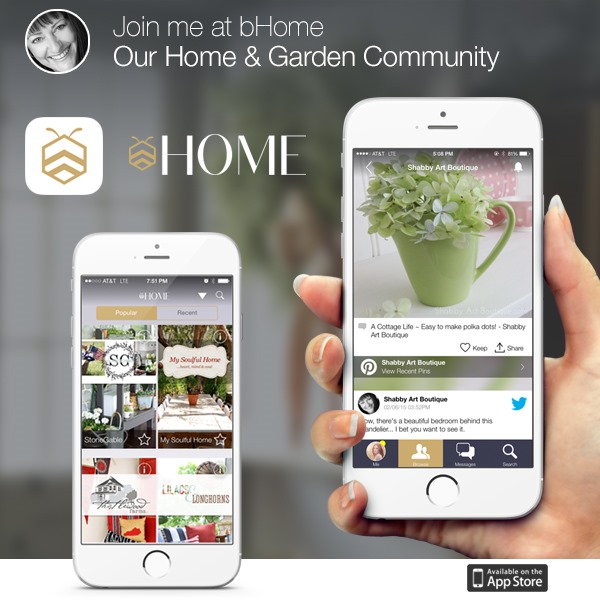 Haven't heard of bHome ~ the app? Not only is it free, it's also fabulous and addicting. 
Download bHome to your phone or iPad here.
bHome is a growing curated community of home and garden bloggers, magazines and a couple of brands we love. 
All the creative content from these sources is shared with you in real time on your phone or iPad. You can read it, share it, keep it, pin it, join a chat…
And now there is even more!
best of bHome ~ newsletter
The best of bHome newsletter– will arrive in your inbox just in time to enjoy at your leisure over the weekend.
Click here to subscribe to the best of bhome weekly newsletter
Check out the latest email newsletter here or by clicking through the images.
Subscribe to the best of bHome
The best of bHome will present to you five blog posts to read, one Pinterest & one Instagram account to explore. 
Not overwhelming, no ads ~ a simply beautiful layout featuring the best creators and content in home and garden. 
Trust me…. you'll definitely be entertained, energized and inspired.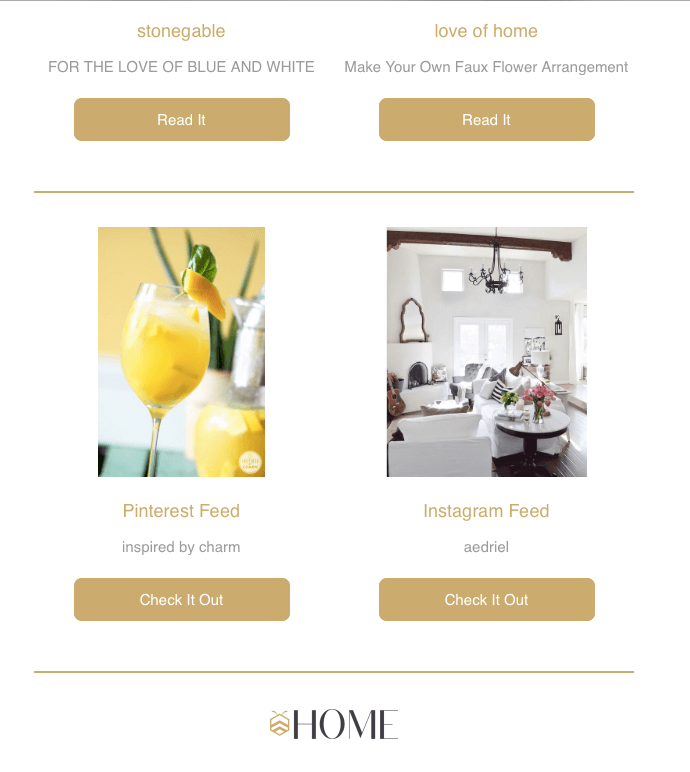 Download the app, subscribe to the best of bHome newsletter.  We'd love to share with you in both places.
As a special thanks to our best of bHome newsletter subscribers we are giving away a…
$100 Visa gift card 
Click here to subscribe to the best of bHome newsletter and you will be entered.
Buzz on by and subscribe!
I know you will enjoy the best of bHome… good luck my friends!
Once you are on bHome, you can make your own list of favourites by simply tapping the yellow star on each blog or magazine. Be sure to click on the yellow star for Shabby Art Boutique!!
Please pop over and join my chat thread or send me a private message, so I can welcome you. Maybe you'd even like to listen to my playlist and hear what I have playing currently in my studio.
Hugs ~ Kerryanne
$100 Visa gift card giveaway runs thru 12 pm PST on June 4th.  Winner will be notified by email.