The new Tilda Sweetheart and Autumntree Collections have arrived, so it has been a fun few days of unpacking, processing orders and… dare I say it, playing with pretties!
Sweet, traditional colour combinations and a blend of patterns and mini blossoms give the Tilda Sweetheart collection a delightful charisma.
The Sweetheart collection includes papers, ribbons, and buttons in addition to 12 fabrics and a charming house sewing kit and doll kit.
I adore all the fabrics in the Sweetheart Collection. (I think a quilt is a must on my 'To-Do' list).
Sadly, all the fat quarter bundles have already sold out, so there isn't even one left for me. Even the distributor has sold out until a new container arrives next month, but I'll be ordering more! I'm happy to take pre-orders.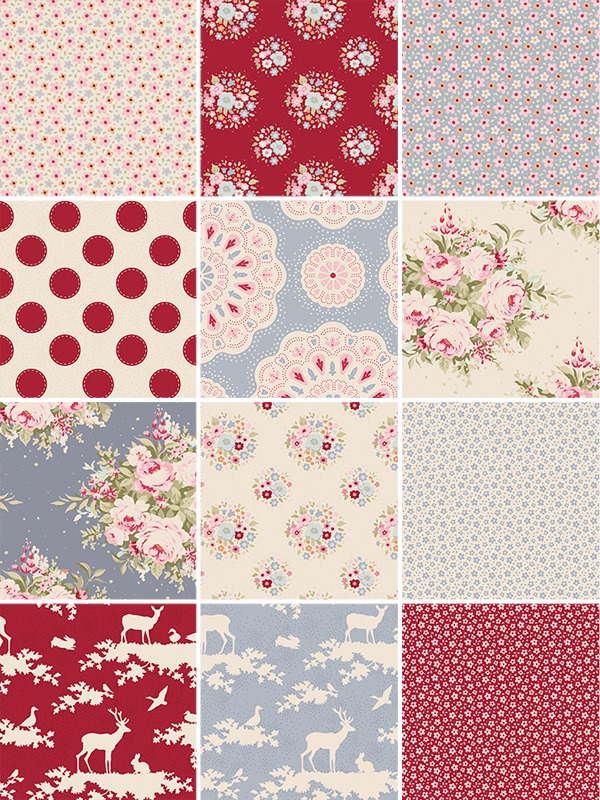 All is not lost…
I've still got lots of pretty paper pads and candy boxes full of the matching paper designs.
Mini Sweetheart Paper Pads – $13
Sweetheart Paper candy Box – $15
And…
I've started making this gorgeous little Sweetheart doll. Isn't she adorable!!
The doll comes as a kit ($65) with everything you need inside… even the paint for her hair. The only thing you provide is the filling. I'm ordering a few more of these this week, so let me know if you want one put aside for you.
The other kit in this collection is the Sewing House kit ($65).
Wouldn't it make a lovely gift for someone special.
Righto… I've got a crafting desk full of pretties waiting for me, so I'll check in with you later.
To see these and the rest of the Tilda Sweetheart collection, you can visit my TILDA BOUTIQUE.
Happy crafting,
Kerryanne
I'd love for you to connect with me at:
Follow on Bloglovin
or if you'd like my posts delivered directly to your Inbox
Subscribe to Shabby Art Boutique by Email
If you'd like a private pass to all things 'shabbilicious, sign up today for my fortnightly newsletter. it contains personal stories, sneak peeks, recommendations, discounts and freebies.
Sign up for my newsletter HERE and don't forget to confirm the sign up email.