My Tilda Boutique at Woodberry Designs is literally brimming with new stock.
Ohhh….. I've had great pleasure unpacking it all…. and having a little play… trying out a few things before its release.
Hmm… just one of the perks of stocking this gorgeous range I suppose [wink].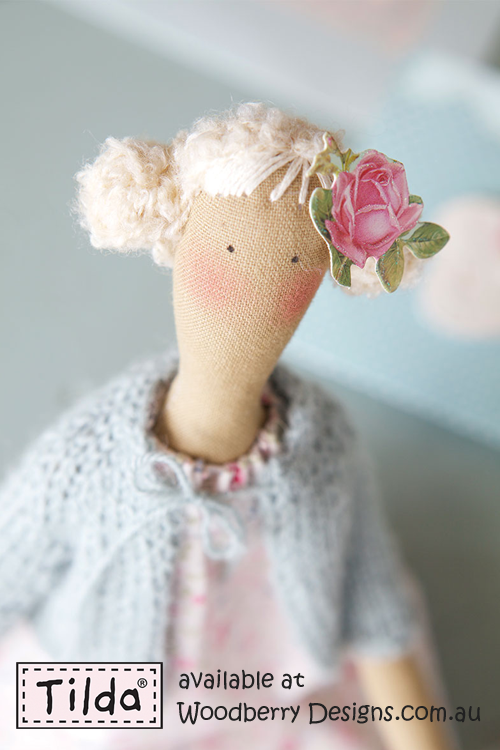 I have the two new collections in stock; Happiness is Homemade and Tiny Treasures.
In order to inspire you and showcase all the current items, I've put together a new catalogue for my Tilda Boutique.
If you have any questions about the products or you would like postage quotes, please email me.
And yes…. I do ship internationally!!
A fresh shipment of Tilda products is air freighted into Australia every month, so if something has sold out, I can reorder immediately.
Just incase you need some more Tilda inspiration…
Look what is being released in November… the new Homemade and Happy book. Hopefully we will have it just in time for Christmas!
I'd be delighted if you'd like to connect with me at the following places. . .
Follow on Bloglovin
or if you'd like my posts delivered directly to your Inbox
Subscribe to Shabby Art Boutique by Email
Hugs ~ Kerryanne